Jock on Leave (59 min)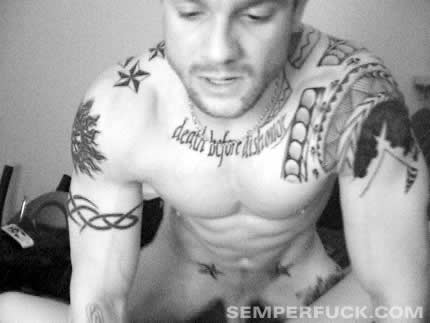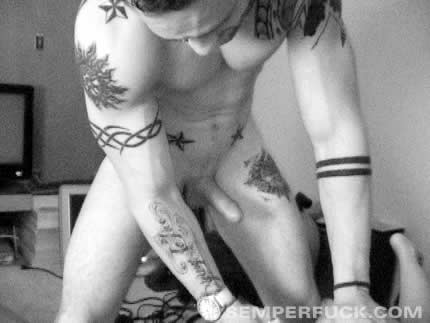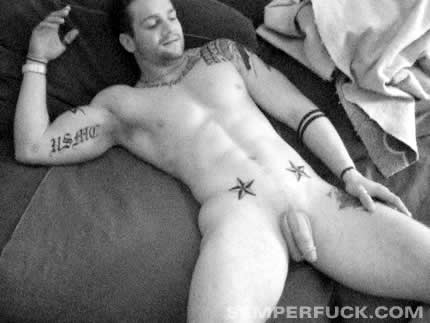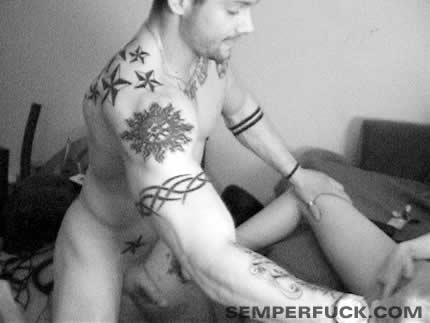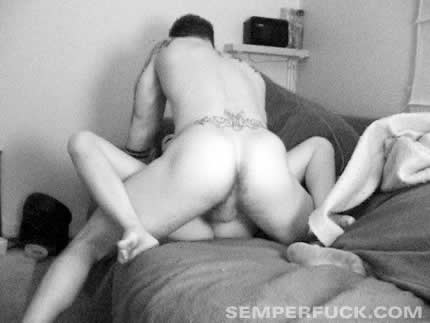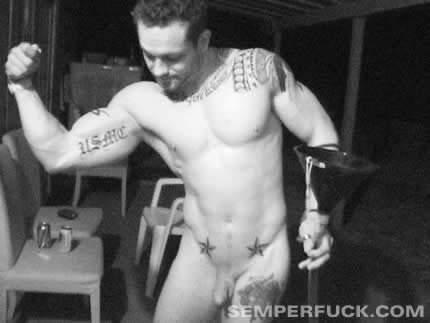 Jock got married and while on leave for his honeymoon he and the new wife stayed at my house for a day or two on their way back from Vegas. They fucked constantly and I was lucky enough to get it one of their hot fuck sessions on tape.
It sucks to have to sleep on a futon on my floor on your honeymoon but if you're a broke marine it's better than the barracks, at least you can let your your beard grow and he does—as you can tell he's seriously out of regs and lovin it. They eloped on a whim, and sad to say it didn't last...obviously, as it's the same girl fucking my buddy Zack in this video, which was actually taped months after this one.